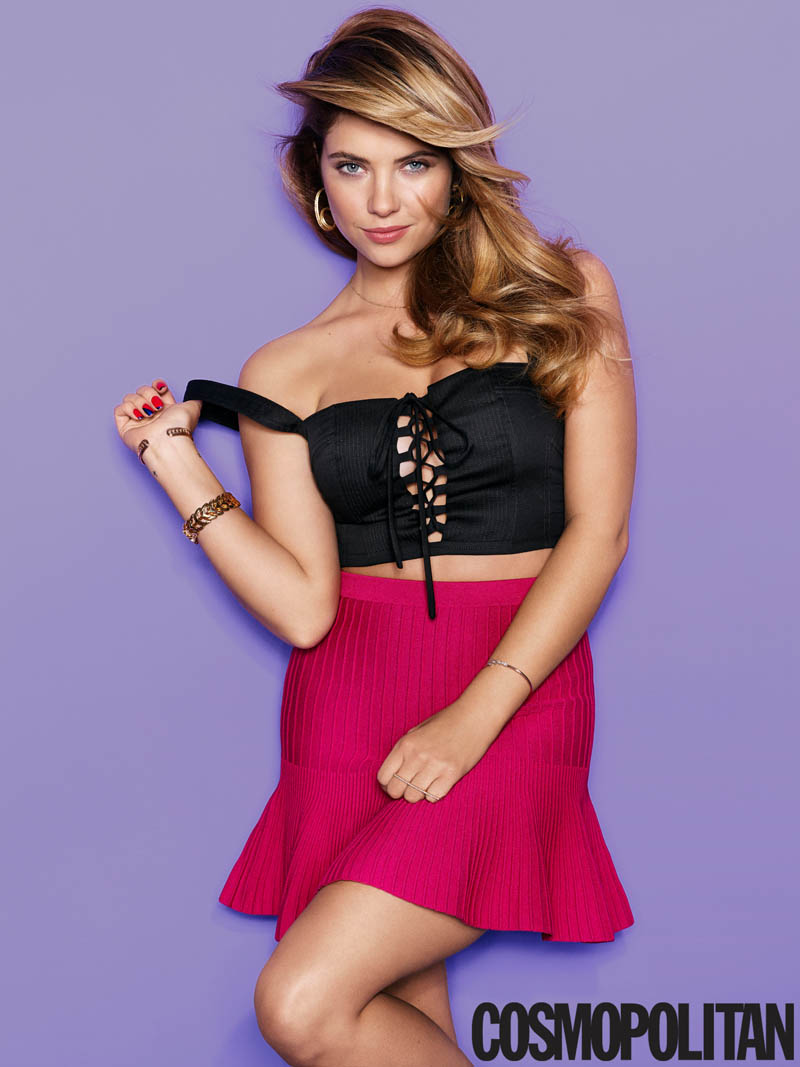 Ashley on Cosmopolitan–"Pretty Little Liars" star Ashley Benson is the March cover girl for Cosmopolitan US, posing in a sweater and sexy lingerie look. Matthias Vriens-McGrath photographs the blonde actress for the new issue which hits newsstands on February 8th. To the magazine, Ashley opens up about the pressure to go nude on camera, her relationship with her on again and off again boyfriend and more.
On dealing with nudity on camera:
"I never want to do nudity that's gratuitous. Girls look so much better in lingerie or a t-shirt and leave the rest up to the imagination. I make it clear that I have a line. Everyone tries to push you, and it's easy to get talked into doing those things. I'll just walk off-set. But not everyone realizes they can do that."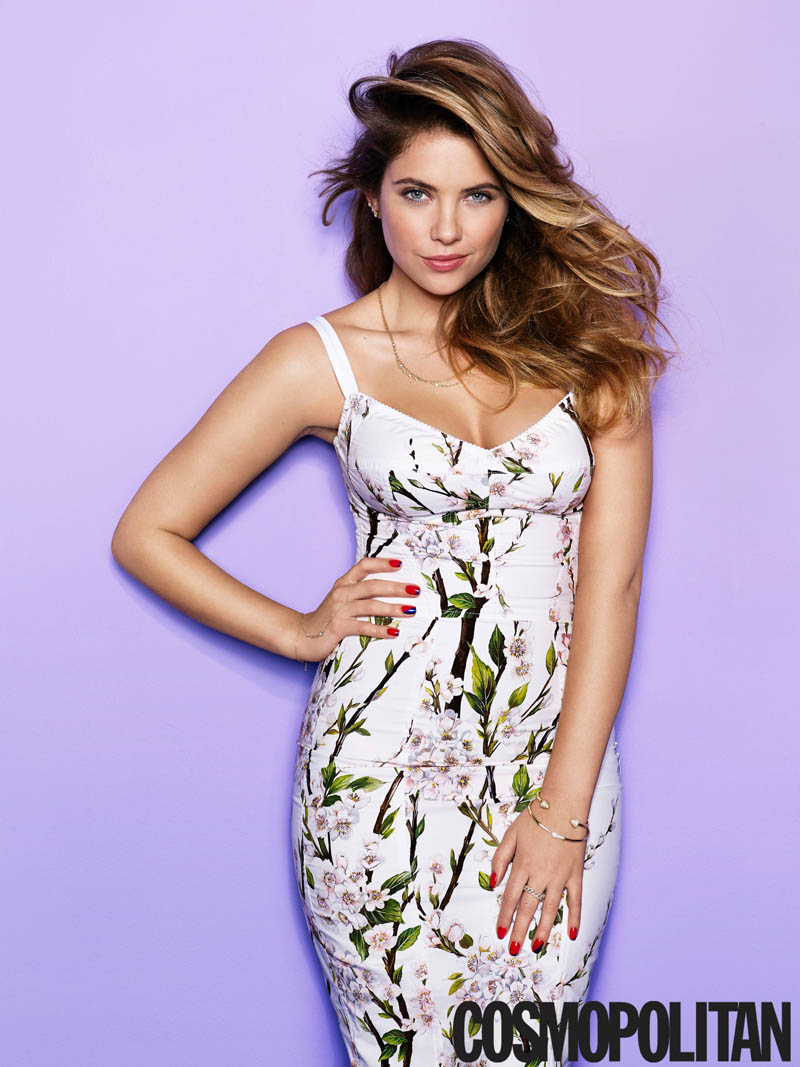 On steering clear of drugs while growing up in Hollywood:
"There are drugs and alcohol in my family on both sides, so I've seen lives ruined, going to jail and all that. Once you start with any drug, it can be an addiction – that's why I never want to start and am not even tempted, because that chain is relentless. And if it runs in your family, you see how unglamorous it is. I would never want to be out of control with my body."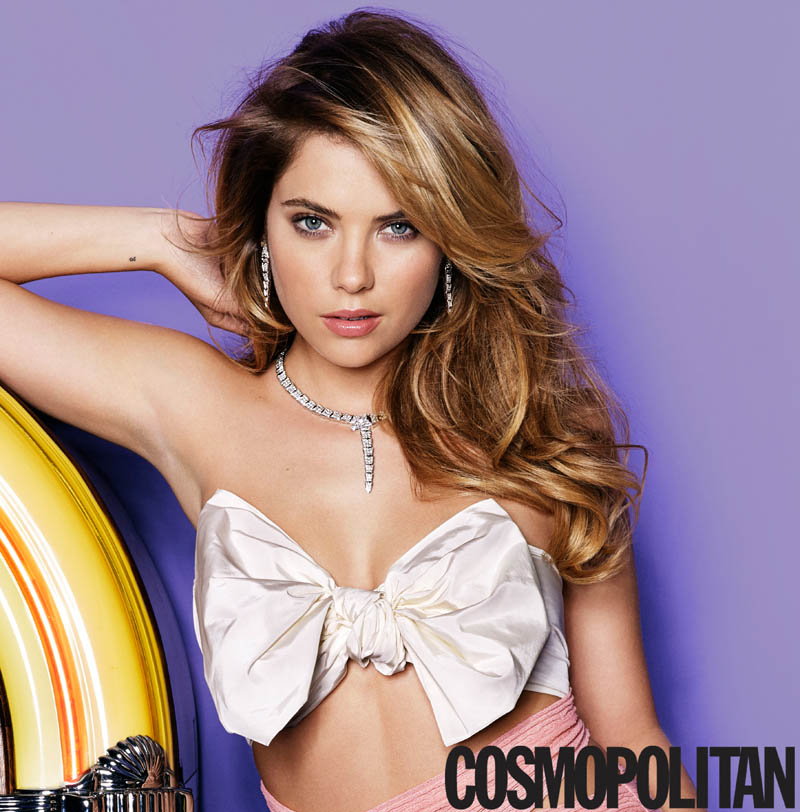 On her on-and-off-again boyfriend Ryan Good, Justin Beiber's former stylist:
"Ryan is one of the strongest people I've met, so grounded and such a positive influence on people. We took a break because it was so hard. I work 20 hour days, so I'm always gone. So a lot of your relationship is on the phone and iChatting and trying to catch up."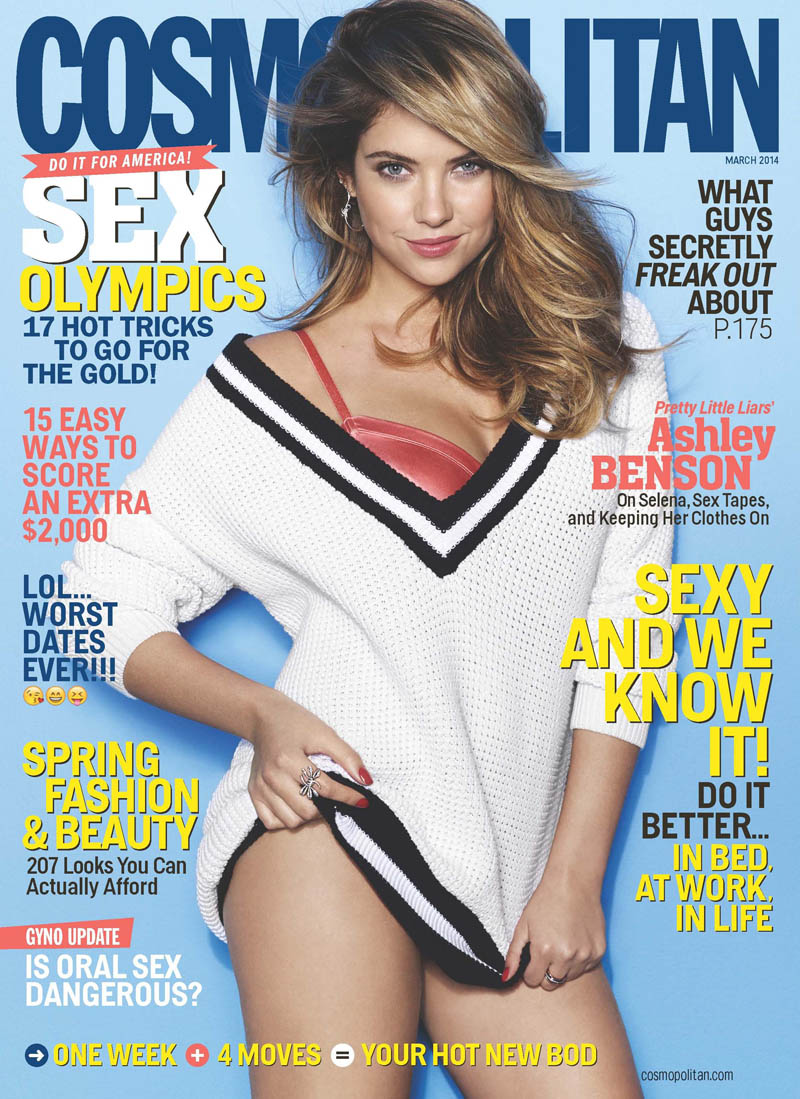 Images courtesy of Cosmopolitan
Enjoyed this update?