70s Fashion Inspired by American Hustle – 1970s fashion is hitting the big screen once again with David O. Russell's "American Hustle". The film stars Christian Bale, Amy Adams, Jennifer Lawrence and Bradley Cooper. Set in the seventies, it tells the story of a conman forced to work with a wild FBI agent. Already nominated for seven Golden Globes, we're sure it's amazing film but we can not help looking at the fashion! The movie even features vintage 70s looks from Gucci, Halston and more. Check out some style inspiration from the film below: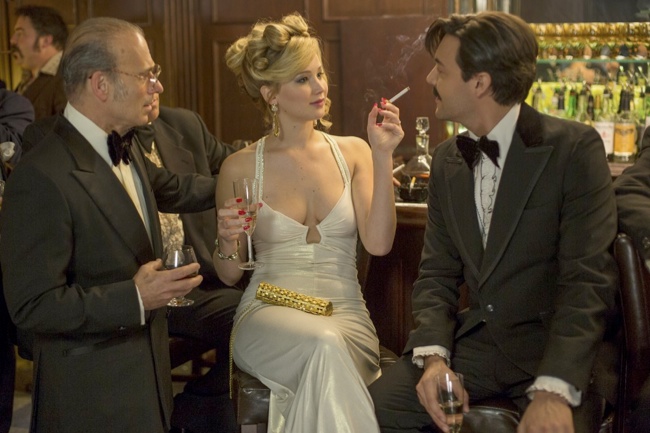 This white metallic dress worn by actress Jennifer Lawrence gives us all the seventies glam we need! Image credit:
WWD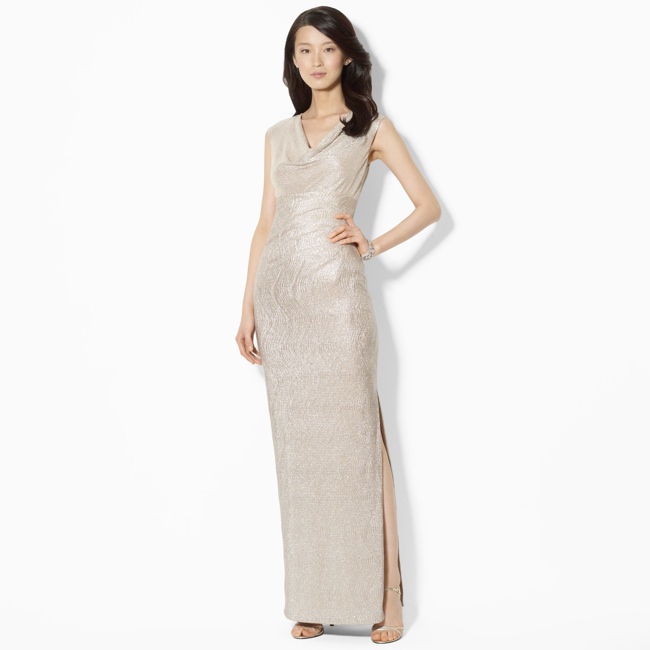 If you want to take the metallic look into today, go with a cowlneck draping for a more demure look. Metallic Cowneck Gown available at
Ralph Lauren
for $190.00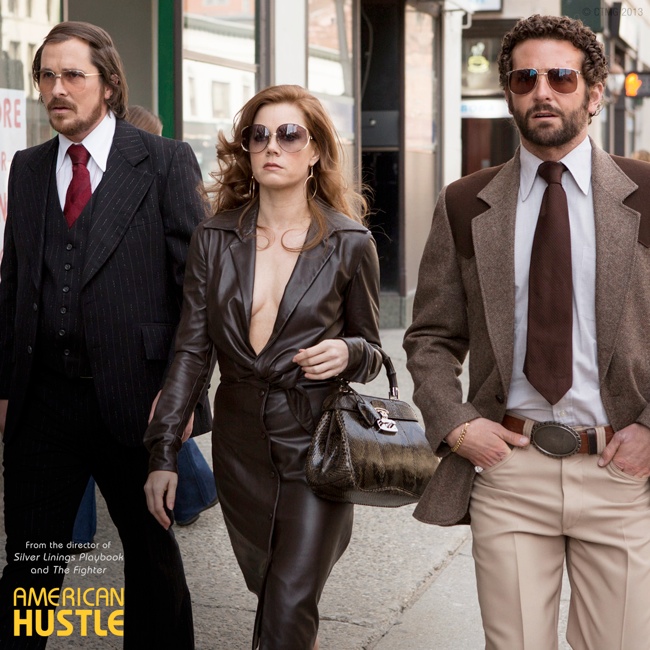 Actress Amy Adams rocks a vintage Halton jumpsuit in a movie still alongside co-stars Bale and Cooper. What a sleek look! Image credit:
American Hustle Tumblr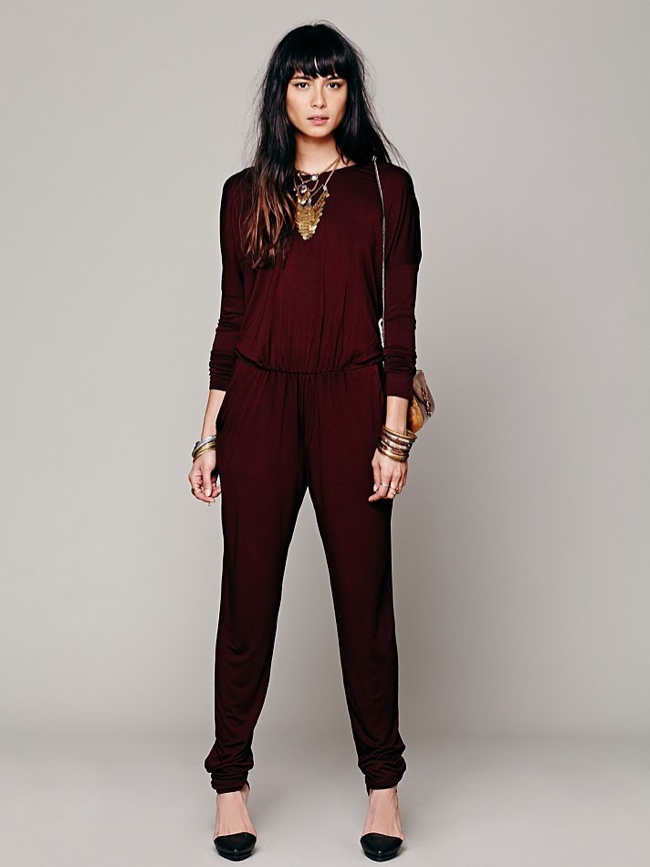 Inspired by the movie's look, maybe go for something more understated with a jumpsuit in a jersey fabric. Emily Jumpsuit in "Brick" available at
Free People
for $228.00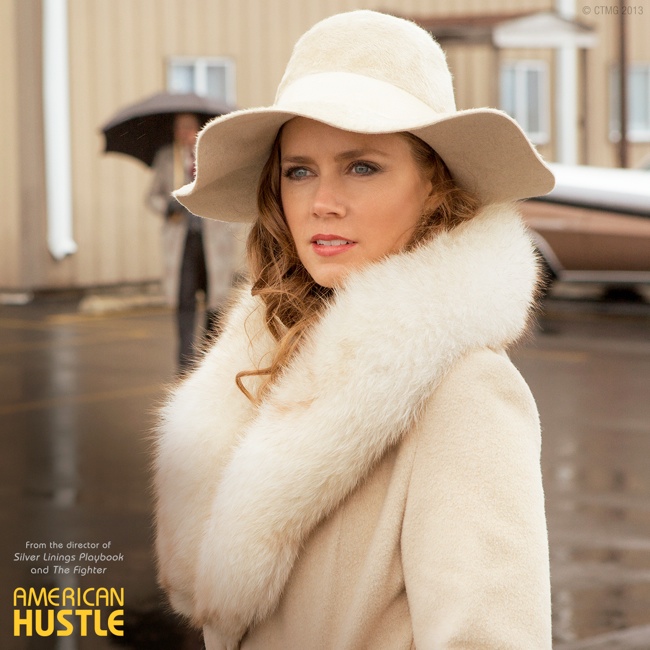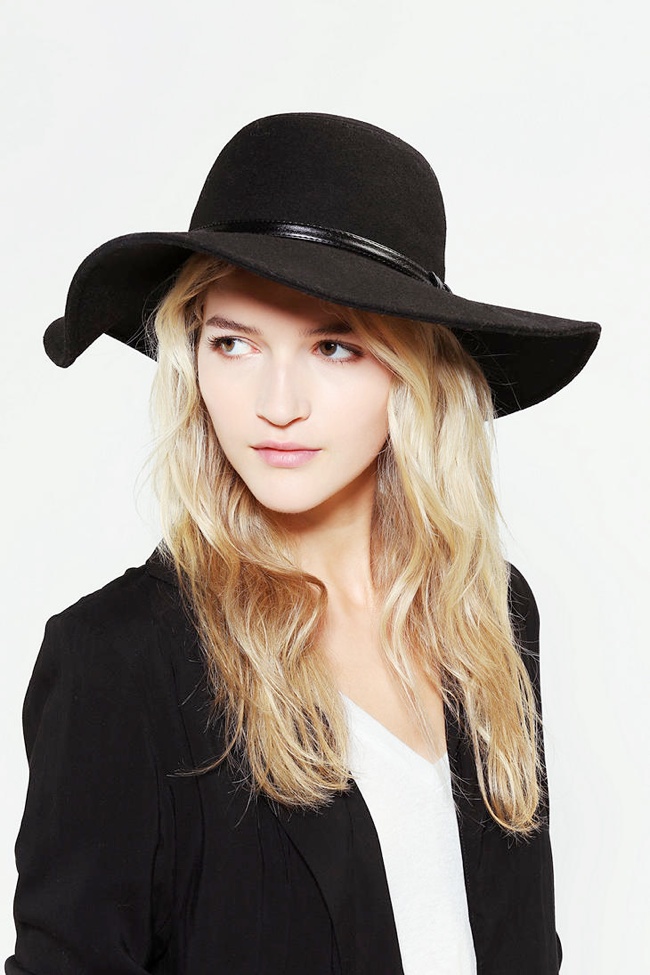 Let's be honest. Not many of us walk around in fur coats in our everyday lives, but a well-placed floppy hat is a great accessory. Lola Felt Floppy Hat available at
Urban Outfitters
for $49.00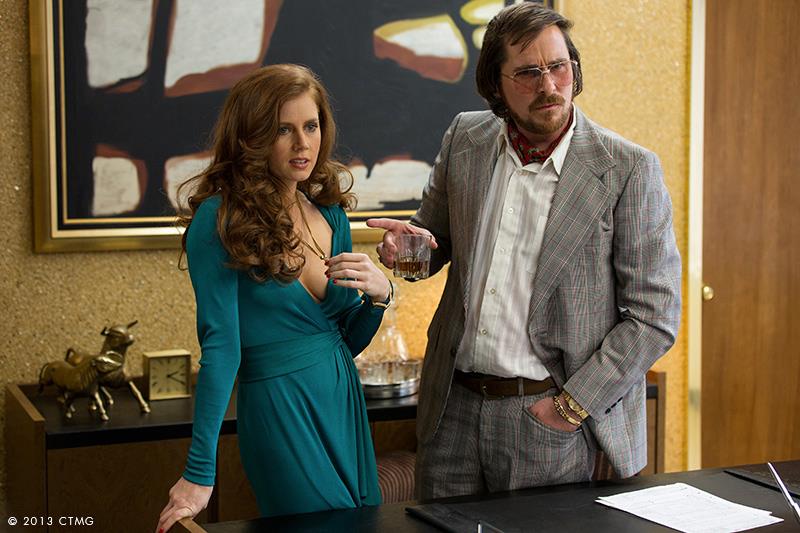 This jewel toned wrap dress worn by Amy Adams' character is the ultimate in seventies chic. Image credit: American Hustle Facebook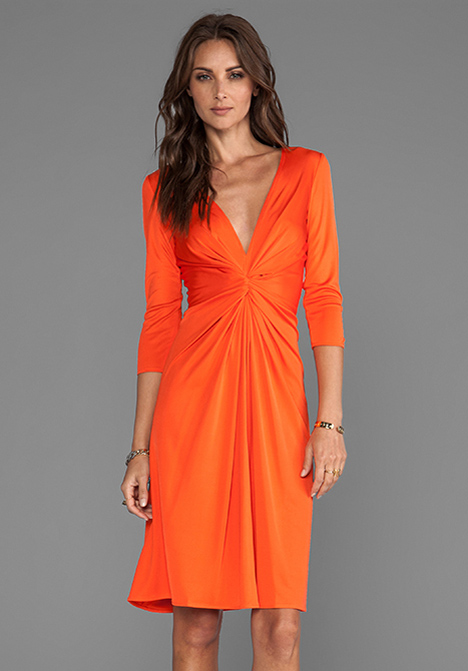 Take the seventies into 2013 with a wrap dress cut at the knees. Issa London 3/4 Sleeve Short Dress available at
Revolve Clothing
for $484.00
Enjoyed this update?