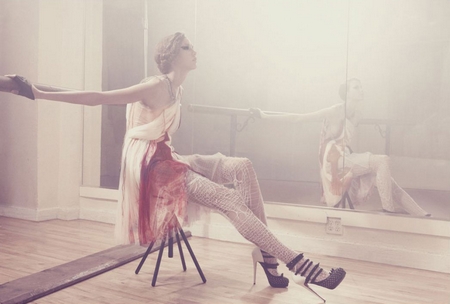 We already know Karlie Kloss is quite the dancer from Vogue Paris' "Coco Dancer". And for this installment of A Look Back, we take a look at her ballet moves in "Pas De Deux" (A Dance for Two). Although the title is a bit misleading, photographer Dusan Reljin makes use of mirrors to transform Karlie's solo dance to a full on duet.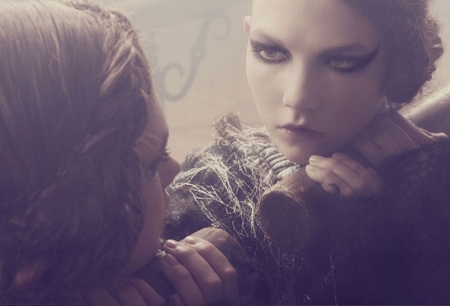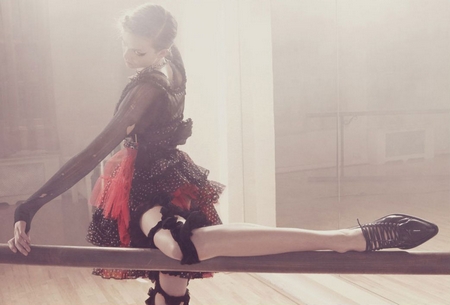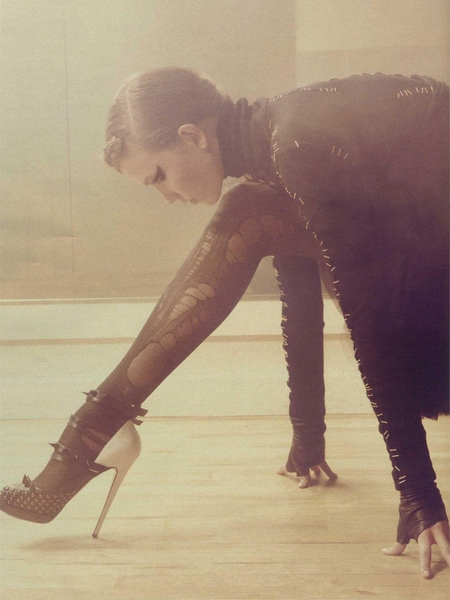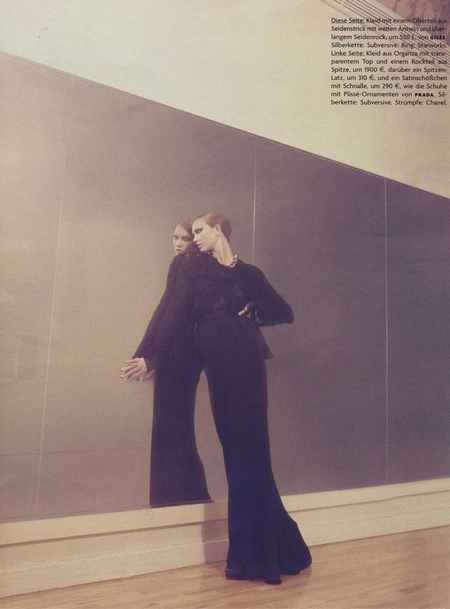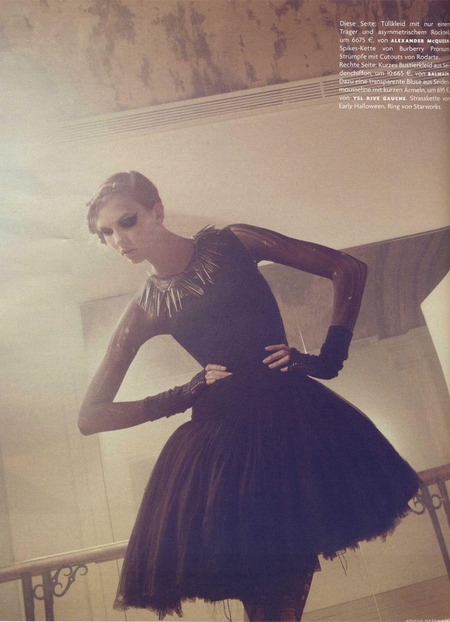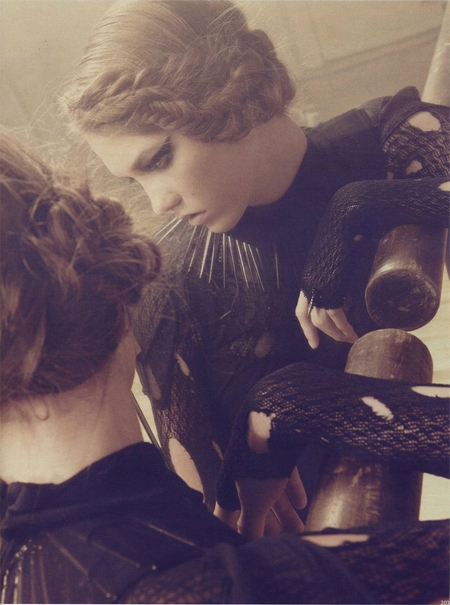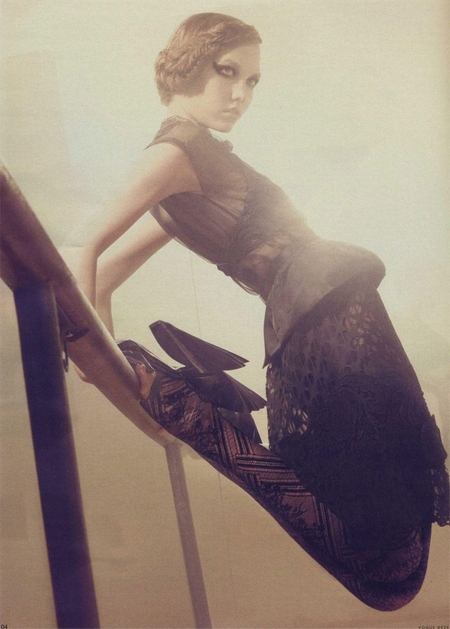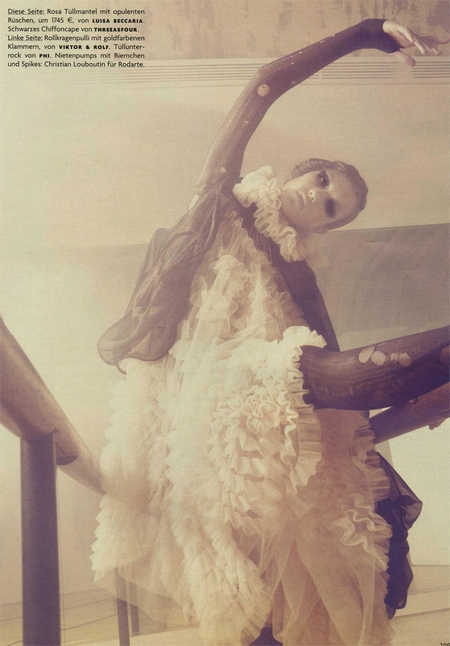 Magazine: Vogue Germany (December 2008)
Editorial: Pas De Deux
Photographer: Dusan Reljin
Model: Karlie Kloss
Enjoyed this update?